Sonic Mouse Repeller, Mole Chaser Supplier in Taiwan | LEAVEN ENTERPRISE CO., LTD.
This
mole repeller
or
mole repellent
radiates in all directions. It keeps aways any obstruction and let the sound waves be emitted freely. To make the best use of this
mole repeller
, we strongly recommend an installation of 2 devices at every 30 meters for ground areas frequented by rodents.
Leaven Enterprise Co., Ltd.
is a leading independent supplier of
mole repeller
, centrally located in Taiwan to service all areas of the country easily and effectively and with our own transport for flexibility and speed. We promise to provide great products that work well along with knowledgeable staff utilizing excellent customer service skills to respectfully and confidently assist clients.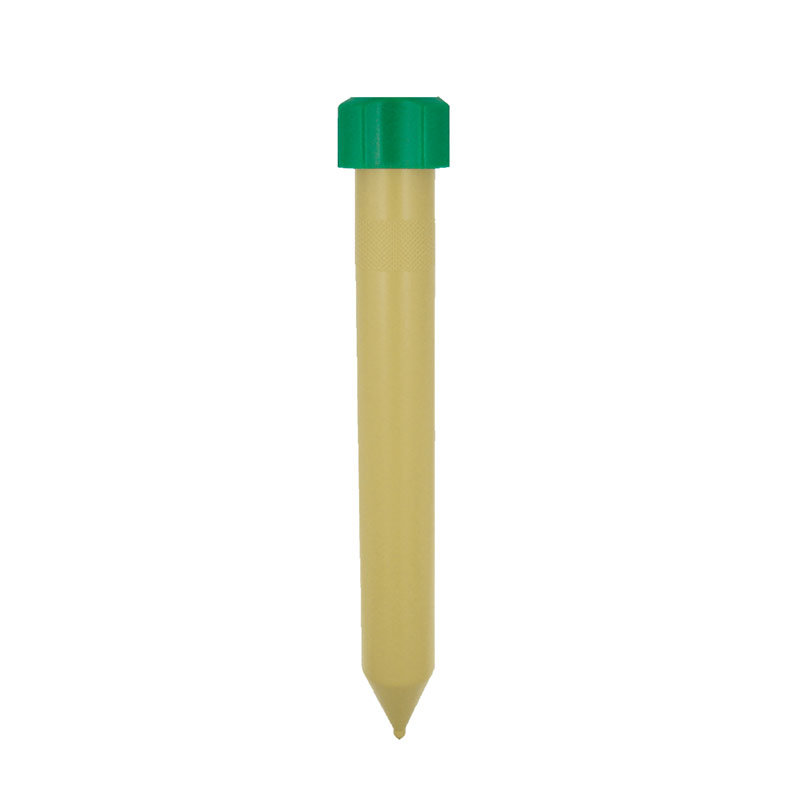 LS-997P
Sonic Molechaser (PLASTIC SHAFT)
KEEP BURROWING RODENTS OUT OF YOUR GARDEN FOREVER!

LS-997P is with plastic shaft to hold the inner battery compartment and the sonic vibration producing PC board. MOLECHASER is operated on a set of 4 D size battery. The battery life is up to 6 months


Features :
Durable plastic shaft
Simple operation, easy battery change
No more gas, traps or poison
Safe and effective
100% waterproof
Burrowing Rodents Affected
Moles
Ground squirrels
Shrews,
Voles
Pocket mice and gophers
Specifications :
Dimensions:38.5 cm (L) x 5.8 cm (dia.)
Weight:195 grams w/o battery
Power supply:1.5V (4 x D size battery)
Effective range: 1,000 square meters approx. (unobstructed)
Our mole repeller is a outdoor pest control device, which can keep small animals away from your lawn. If you wonder how to get rid of moles without dealing with poison, traps, or gas, mole repeller is the product for you. We engage to develop enduring relationships with our customers by providing innovative sonic molechaser products supported by the best customer service in the industry. If you do not see the products you are interested in, please contact us. We have a warehouse full of product and may be able to take care of your needs before products are offered on our site. Contact us today to find out more about our manufacturing capabilities and our extensive range of mole repeller options.