Mouse Repellent, Mouse Repeller Manufacturer | LEAVEN ENTERPRISE CO., LTD.
Mole repeller
at
Leaven Enterprise Co., Ltd.
creates sonic waves, in this way, moles, snakes, rats, mice and other small rodents will be scared away. Also, this
mole repeller
produces a piercing sonic tone underground at 30 second intervals, over an area of about 41.5 cm (L) x 6.5 cm (diameter) and the sound of vibration 1.5 – 3.5 seconds randomly to drive them crazy - and drive them out! In order to meet international standards and quality assurance,
Leaven Enterprise Co., Ltd.
implements strict management on quality and service, providing competitive products, efficient delivery and timely support for our customers. Also, we are superior
mole repeller
manufacturer in Taiwan.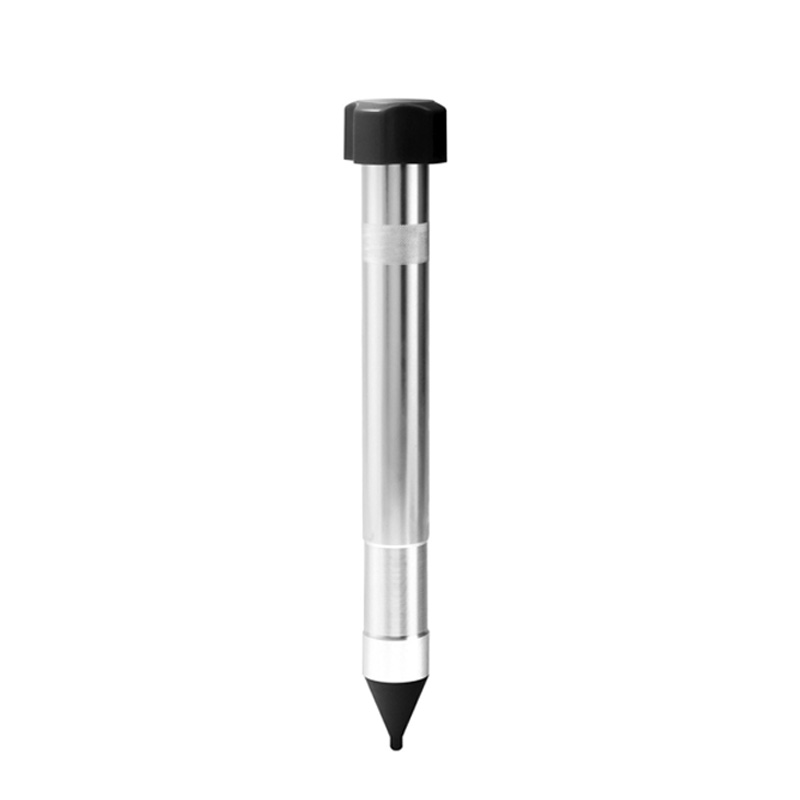 LS-997MR
Random Motor Molechaser
Strongest Vibration of this Mole Repeller Keeps Burrowing Rodents out of Your Gardens and Lawns Forever!

Random Motor Molechaser adopts the newest and unique motor driven sound element to generate random interval sounds and vibrations in the ground which drive burrowing rodents out of gardens and lawns. It is the most effective, humane, ecologically friendly and safe method to keep landscape free of tunneling pests. Battery life lasts for 10 months. Economic Effective Mole Chaser ever made!



Features :
Built-in Motor driven sound and vibration generating element for the most effective way of burrowing rodents expelling
Random sound and vibration emission plus random intervals for the best expelling effect and energy efficiency
4 pieces of D size alkaline battery (LR20) offers 10-month operation, day & night without any weather limit
Humane and eco-friendly way; no traps, no gas, no poison
100% waterproof, easy battery replacement and maintenance free
Solid construction with aluminum shaft and durable ABS plastic for many years use
Harmless to humans, pets, worms and other underground bugs
Special Feature of Leaven's Motor Molechaser:
An improved mole repeller includes a rotation block eccentrically mounted on a motor spindle. The rotation block includes a loosely held impact ring which may hit an impact member housed in the battery chamber when motor rotates to generate an audio vibration frequency.
The eccentrically rotation of the rotation block will generate another and additional audio vibration frequency to augment the moles and other underground burrowing rodents chasing effect.
Applications :
OUTDOOR PESTS AFFECTED

Moles
Ground Squirrels
Gophers
Voles, Ants, Snakes
Specifications :
Dimensions: 41.5 cm (L) x 6.5 cm (diameter)
Weight:370 grams w/o battery
Power Supply: 1.5V (4 x D cell alkaline battery, LR20)
Sound vibration duration: 1.5 – 3.5 seconds randomly
Interval/hibernating duration: 15 – 75 seconds randomly
Effective coverage: within 1500 M2 unobstructed
PACKING: 24PCS/CTN.1.8'
45X39.5X28 CM
G.W.: 12.5 KGS.
Our
mole repeller
will save your lawn from burrowing pests intent on tearing it up! In addition, the sound waves of this
mole repeller
will irritate them, simulate danger, and repel them away from the irradiated area.We have always laid all our focus on our customers, their needs and demands which helped us develop products that meet their exact requirements. Since our opening in 1984,
Leaven Enterprise Co., Ltd.
's goal has been to supply quality products. We appreciate your interest, feedback and suggestion. If you have any questions about products of
Leaven Enterprise Co., Ltd.
or issues, please leave your message and contact information at our website.