Air Purifier Ionfresher Supplier in Taiwan| Leaven @ Altrason
The
air purifier ionfresher
is very helpful to get rid of bad smells such as cigarette smoke and will make your rooms be pleasantly scented. Also,
air purifier ionfresher
is made from premium material for optimum application to achieve best fit and specifications for balance and reliability.
Leaven @ Altrason
delivers unsurpassed quality, selection and customer service. We are fortunate to have the best team of professionals who are conversant with the latest technology and the prevailing market trends. Our business idea is to offer a wide range of well-designed, functional
air purifier ionfresher
at prices so low that as many people as possible will be able to afford them.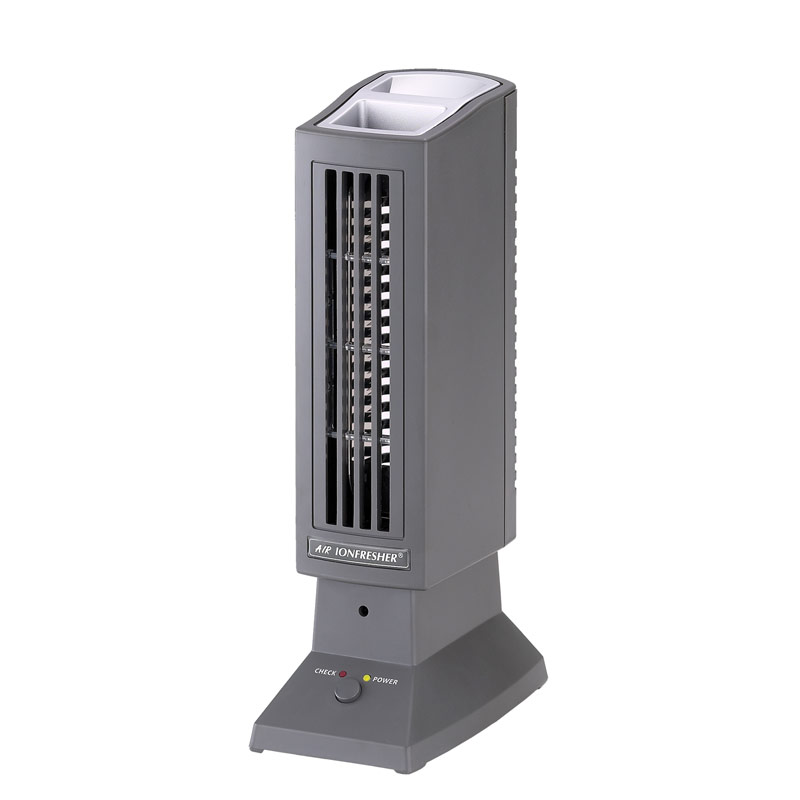 LS-212
Ionfresher Air Purifier
Compact Air Purifier plus Ionizer Cleans Air VERY QUIET but using NO FAN, NO FILTER, PLASMA is often called the "Fourth State of Matter", the other three being solid, liquid and gas. When enough atoms are ionized to significantly affect the electrical characteristics of the gas, it is plasma. IONFRESHER air purifier applies PLASMA techniques to remove odors, dust, dust mites and bacteria, chemical, pollutants from the air.


Features :
Ion generator and dust collection panels are designed as pull-out cartridges for easy washing.
IONFRESHER produces negative ions to provide you with naturally clean and healthy air.
Economical and cost effective as no filter replacement required and low power consumption.
IONFRESHER creates a negative ion breeze with fully purified air.
Applications :
Living rooms
Bedrooms
Restaurants,
Office and any indoor area
Specifications :


Dimensions :  150 x 90 x 280 m/m


Weight :   690 grams (main unit only)


Power supply: adapter, output power: 12VDC 200mA


Power consumption: 1.5W


Effective range: 500 – 1000 square feet approx.


Other :
PACKING: 12PC/SCTN.3' (51 X 43.5 X 38.5CM)
N.W.: 10.2 KGS. G.W.: 11.7KGS

This compact air purifier ionfresher very quiet but using no fan, no filter. Our system is designed to fit the customer's standards, as well as applicable domestic and international standards. Our air purifier ionfresher is widely appreciated by the customers due to their longer functional life, reasonable price and less maintenance. If you have any questions about our LS-212 air cleaner, or to place an order, please call our sales department and speak with any one of our professional representatives for further information.