Dog Repeller, Ultrasonic Dogchaser Supplier| Leaven @ Altrason| Leaven @ Altrason
Dog repellers
are all designed to repel unwanted canine intruders from a specific area. This
dog repeller
works by emitting sonic and ultrasonic sound waves that canines find offensive. You can mount it on an outdoor storage shed, tree or fence. In addition to
dog chaser
, do not forget that one option for keeping dogs away from your property may be simply to erect ​a fence.
Leaven @ Altrason
founded in 1984, is a comprehensive and high-tech enterprise for ultrasonic dogchaser. As a supplier of standard & customultrasonic dogchaser, we offer outstanding quality products with competitive price.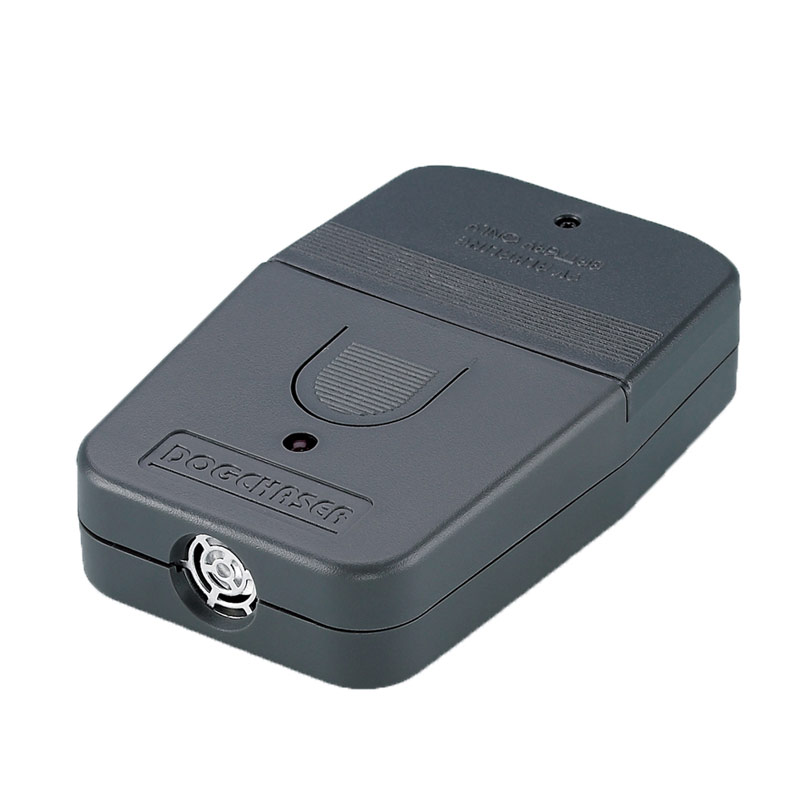 LS-977
Ultrasonic Dogchaser
KEEP THOSE UNFRIENDLY DOGS OUT OF YOUR WAY!
ULTRASONIC DOGCHASER is the most humane and safe way to deter the unfriendly dogs. It can also function as dog training device by pressing the power button and in conjunction with verbal or hand commends. ULTRASONIC DOGCHASER is operated on a 9V alkaline battery.
SUITABLE FOR USING BY:
Joggers
Bicyclists v
Elderly people
Postmenv
Police
Anyone who is afraid of dogs
Features :
Battery operation
Solid construction
Hand held type with built-in belt clip
To help create a safe zone between user and the unfriendly dogs
Can be used as a dog trainer
Specifications :
Dimensions:94 x 60 x 27 m/m
Weight :53 grams
Power supply :9V (1 x 9V alkaline battery)
Effective range: within 20 feet
120PCS/CTN.1.64' (46X26X40CM)
N.W.: 10.5 KGS
G.W.: 11.3 KGS.
Whatever the reasons you want to keep a dog away, there are many
dog repellants
or
dog repellers
that you can choose from
Leaven @ Altrason
. This
dog repeller
do not kill or harm dogs, it works to avoid dogs come near your yard or garden. We offer professional
dog repeller
,
dog chasers
which can meet specific requirements and customer needs. We welcome the feedback of all our customers regarding service, selection, pricing or anything that can help us serve you better.