Bird Repeller, Sonic Birdchaser Supplier,Bird Repeller Supplier | Leaven @ Altrason
Bird repellers help deter birds from roosting on certain areas, or from eating or pecking certain plants. These bird repellers or bird repellents do not harm animals, but just make treated areas unwelcoming and uncomfortable. We carry some great bird repellents that can help prevent and deter nuisance birds in your yard.Our company culture is built on a solid foundation of helping customers, even if sometimes it means referring them to another business to get the best solution for their problems. If you are looking for suppliers and long-term mutually beneficial partnership, our company is ready to offer bird repeller.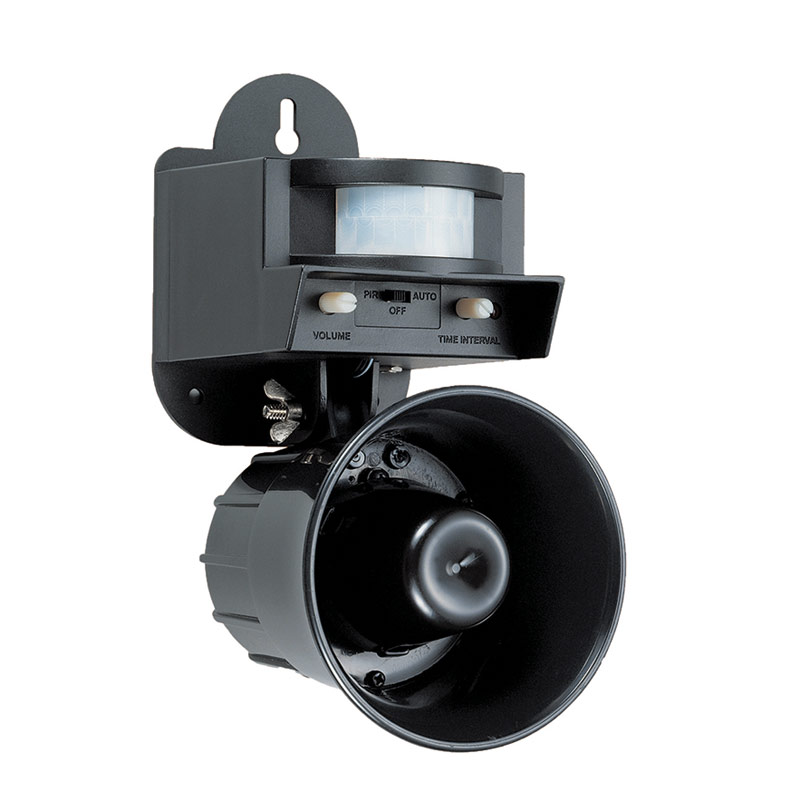 LS-2001
PIR Sonic Birdchaser
Deters pest birds by predator's calls of birds to protect your property!
The SONIC BIRDCHASER uses a natural predatory principle to scare unwanted birds away from farms, orchards, gardens, yards or any other property. The built-in PIR sensor detects movement and the powerful loudspeaker broadcasts predatory calls of the hawk, falcon, and owl species as well birds in distress. The option of AUTO mode with a time interval setting allows the device to generate the signal every 5 – 30 minutes automatically. The SONIC BIRDCHASER works in the daytime only when pest birds are active.
BIRDS AFFECTED
Sparrows
Blackbirds
Pigeons
Crows
Starling, other pest birds,…, etc.
Features :
PIR mode allows smaller area protection
AUTO mode incorporates with 5-30 minutes interval for large area protection
Built-in volume adjustment knob
Special IC chip recording of actual predatory calls from hawks, falcons and owls
TIME INTERVAL adjustment to control the sound broadcasting
Specifications :
Dimensions:9 x 17 x 12 cm
Power supply:100-120VAC, 50/60 cycles
(adaptor) 220-240VAC, 50/60 cycles
Output:12VDC
Sound:Digital recording of the calls of hawks, falcons and owls as well as birds in distress.
Coverage: up to 1 acre (4,400 sq.m approx.) when volume knob is turned to maximum, in AUTO mode
PIR Function:Fan shaped area of 130 ° distance up to 30 ft.
Color available: black only
PACKING: 12PCS/CTN.1.8' (49.5X38.7X35.2CM)
If you want to prevent or deter birds from eating or disturbing certain plants, you can try to use our
bird repeller
or
bird repellent
.
Leaven @ Altrason
is a leading e-commerce supplier and retailer that specialize in offering high-quality, affordable
bird repeller
,
bird chaser
,
bird repellent
and accessories to professionals and consumers worldwide. From providing quality products to quality customer service, our team will do our best to answer questions, solve problems and assist you with your needs.