Ultrasonic Pest Repeller Manufacturer from Taiwan | Leaven @ Altrason
Are pests living and thriving in your home, between the walls, in the kitchen, or up in the attic? Try to use our ultrasonic pest repeller, the low power consumption feature also makes it an economical solution for pests repelling. Also, ultrasonic pest repeller randomly creates digital sequences helping to prevent pests from settling, nesting or feeding in the walls of your home. This patented technology protects your home from unwanted pests without using traps, sprays, or pellets that contain hazardous chemicals that can harm you, and your animals. We have appointed a team of highly skilled, experienced and qualified experts in order to effectively handle and maintain our warehousing unit in the most organized manner.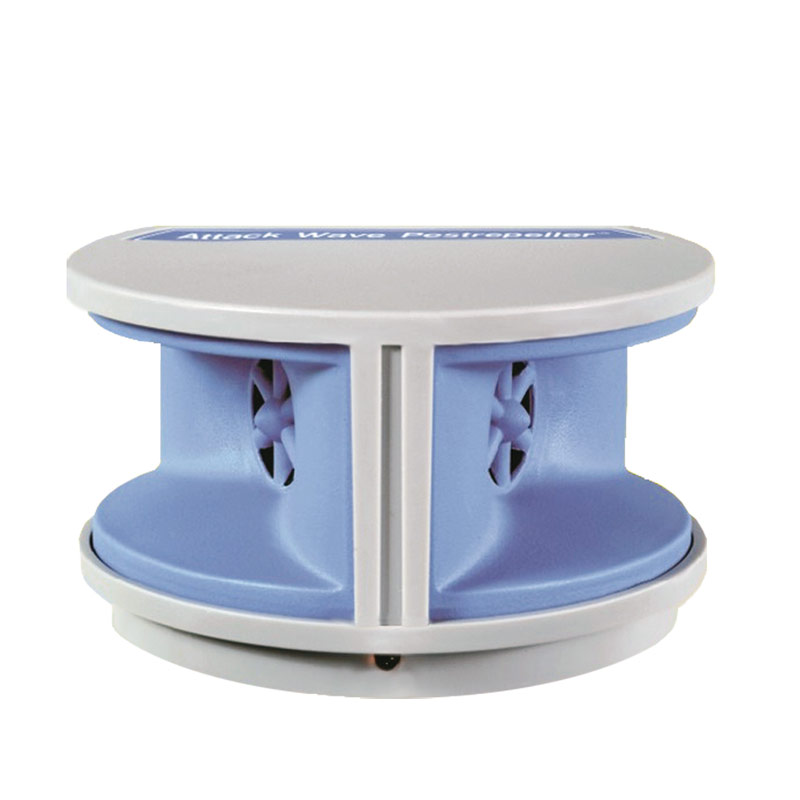 LS-927
Ultrasonic Attack Wave Pest Repeller
Attack Wave Pest Repeller gets mice, rats, and most common household pests away from their shelter safely and effectively.
Electronic rodent repulsion system based on ultrasonic technology plus sweeping frequency outputs.
Supplied with required adapter suitable for all rooms and corridors installation.


Features :
Auto-changing and auto sweeping high intensity frequency has unique effect to prevent pests from immunity to a pre-selected single sweeping rate.
The ATTACK WAVE strikes the auditory and nervous systems of the pests strongly with its intensive ultrasonic waves.
Built-in Test Button for function checking
Safe: No more dangerous poisons.
Clean: No more toxic chemicals nor messy traps
Powerful: Effective up to 4000 – 5000 sq. feet
Convenient: Just plug in the electricity can be used indoors day and night.
Economic: Very little power consumption, only 1½ watts.
Specifications :
Dimensions:12 x 9 x 7 cm
Weight :160 grams
Power supply:by adaptor, output: 9VDC, 200mA
Power consumption: 1½ watts
Frequency range:30,000Hz to 65,000Hz (continuously variable)
Output sound pressure:130dB
Emission angle: 260º
PACKING: 40PCS/CTN.2.5' (42X37.5X45CM)
Leaven @ Altrason
's
ultrasonic pest repeller
is currently one of the most advanced pest repellent available on the world market and will provide the best product ratio between quality-price. As an independent
ultrasonic pest repeller
integrator, We are free to specify and select the best of ultrasonic attack wave pestrepeller regardless of the manufacturer. Also,
Leaven @ Altrason
is committed to developing ultrasonic attack wave pestrepeller that ultimately create innovative products that exceed customer expectations.