Mole Repeller, Motor Mole Chaser in Taiwan | Leaven @ Altrason
Mole repeller
is the easiest and most environmentally friendly way to get rid of moles, voles, gophers, shrews, and other burrowing rodents. The
mole repeller
and molechaser is effective against many rodents, including moles, voles, shrews and gophers, without affecting your pets.
Leaven @ Altrason
is committed to developing
mole repeller
and
mole repellent
that ultimately create innovative products that exceed customer expectations. LS-997M is one of our main products, featuring its high quality and excellent performance. Our aim is to offer quality standard equipment to our clients, which are made in accordance with international standards.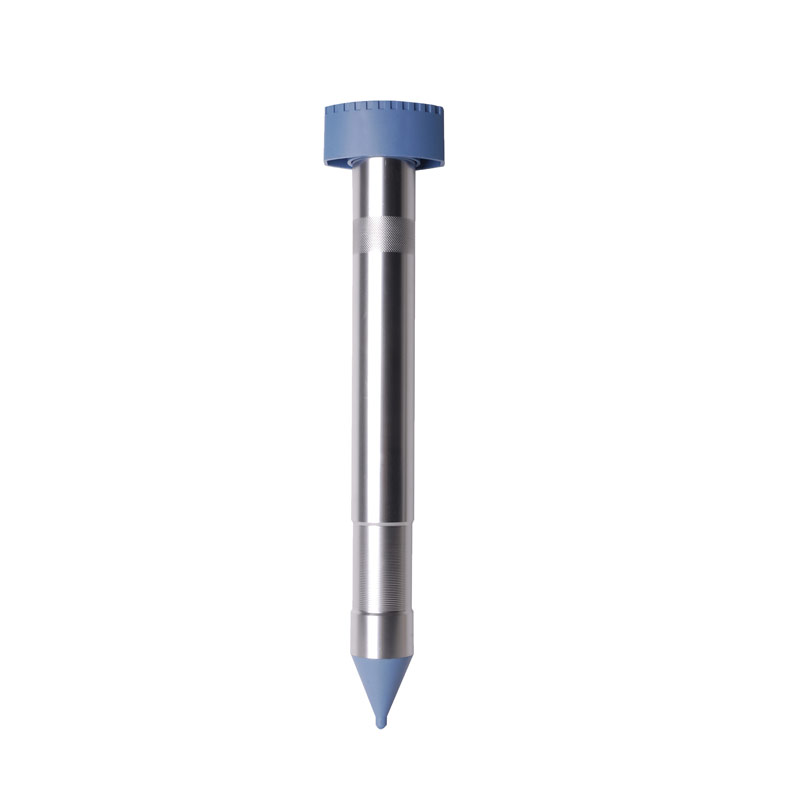 LS-997M
Motor Molechaser
KEEP BURROWING RODENTS OUT OF YOUR GARDEN FOREVER!

The most advanced MOTOR MOLECHASER utilizes the principle of centrifugal force to create sound and vibration by motor. The MOTOR MOLECHASER is the most effective, humane and environmentally friendly way of keeping gardens and lawns free of destructive ground rodents such as gophers, moles, ground squirrels, also shrews, voles, pocket mice and kangaroo rats.
Features :
Special Feature of Leaven's Motor Molechaser:

An improved mole repeller includes a rotation block eccentrically mounted on a motor spindle. The rotation block includes a loosely held impact ring which may hit an impact member housed in the battery chamber when motor rotates to generate an audio vibration frequency.

The eccentrically rotation of the rotation block will generate another and additional audio vibration frequency to augment the moles and other underground burrowing rodents chasing effect.

Specifications :
Patented vibrant sound waves driving systems
User-friendly easy battery change
Solid, durable aluminum shaft
No more gas, traps or poison
Safe and effective
100% waterproof
Power efficient, battery life up to 6 months
Other :
Dimensions: 41.5 cm (L) x 8 cm (Diameter)
Weight: 400 grams w/o battery
Power supply: 1.5 V (4 x D size battery)
Effective range: 1,500 square meters (13,500 sq. ft.) unobstructed
Established in 1984,
Leaven @ Altrason
has developed into a leading player within the
mole repeller
market. Our company is one of the market leading
mole chaser
brands that can be found all over the world. Customers need products are well-designed, manufactured precisely and tested flawlessly to ensure their suitability for life-critical applications and for use in adverse environmental conditions. In order to accomplish this,
Leaven @ Altrason
tests components to extremes, far exceeding ratings of standard commercial parts. If you have any questions, want to buy in bulk, or have us give you a quote for a
mole repeller
to fit your needs, please email to us.