Mole Repeller, Mole Chaser Supplier in Taiwan | Leaven @ Altrason
Our
mole repeller
offers ultrasonic waves will irritate them ,simulate danger, and repel them away from the irradiated area. To make the best use of the product, we strongly recommend an installation of two
mole repellers
at every 30 meters for ground areas frequented by moles. For more than 30 years, we have been specializing in providing aniaml chaser devices.
Leaven @ Altrason
is the largest manufacturer and supplier of
mole repeller
in Taiwan. Our continual innovations, eagerness to imbibe new technologies and customer satisfaction have rewarded us in being the leaders in our field.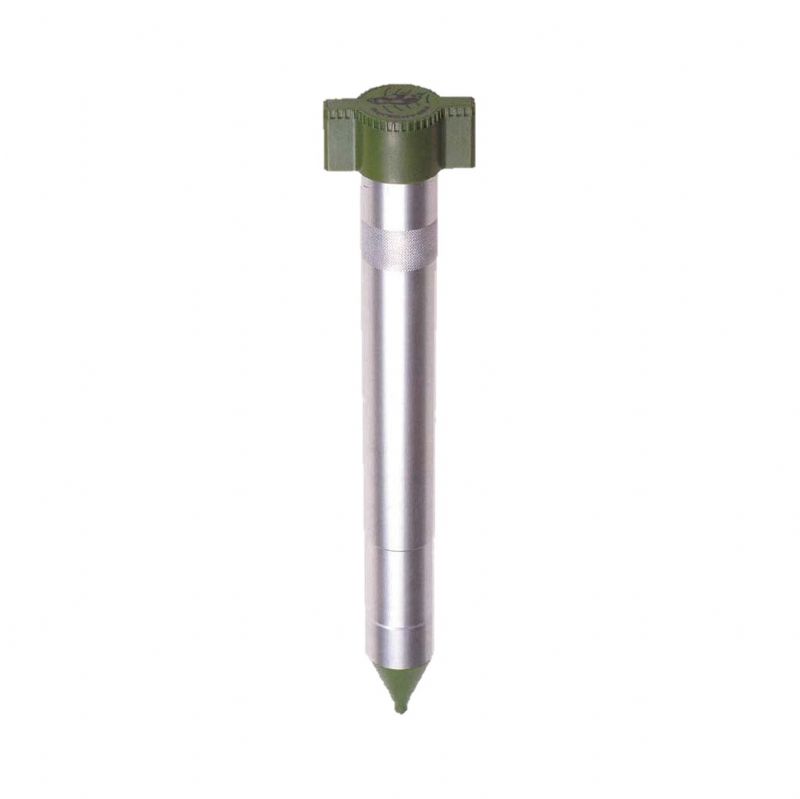 LS-997
Sonic Molechaser
KEEP BURROWING RODENTS OUT OF YOUR YARD AND GARDEN FOREVER!
MOLECHSER is the most humane and environmentally friendly way of keeping gardens and lawns free of destructive ground rodents
Burrowing Rodents Affected
Moles
Ground squirrels
Shrews,
Voles
Pocket mice and gophers
Features :
Solid aluminum shaft
Simple operation, easy battery change
No more gas, traps or poison
Safe and effective
100% waterproof
Specifications :
Dimensions: 42.5 cm(L) x 8 cm (dia.)
Weight: 360 grams w/o battery
Power supply: 1.5V (4 x D size battery)
Effective range: approx. 1,000 sq. meters
PACKING: 24PCS/CTN.1.85' (43.7X33.5X35.7CM) 
N.W.: 11KGS  G.W.: 11.8 KGS
Get effective mole control without messy traps or dangerous poisons with a
snake repeller
. Just place the waterproof sonic mole chaser into the mole mound, and soon they'll be on their way-they just cannot tolerate that constant underground vibration! Thanks for utilizing our site. This site was created to help you handily get information about us, read reviews and find the best service providers to do business with. Having a question about
Leaven @ Altrason
or want to know more details about
mole repeller
? Email or call our Sales Support Team about your questions before purchasing.